Encino Dentist, Dr. Isaac Comfortes
---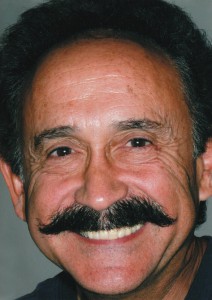 Dr. Comfortes is a master of blending knowledge, art, skill, and compassion to achieve relaxing dental experiences. For over 25 years, he has restored patients with complex dental problems and created long-lasting incredible smiles. In addition, Encino dentist Dr. Comfortes and his team are on the leading edge of the Oral Systemic Health movement, expanding public knowledge and providing evidence-based dental care that supports TOTAL WELLNESS in all its aspects of your body and life.
Dr. Isaac Comfortes graduated from USC School of Dentistry in 1974. He served on the faculty as an Assistant Clinical Professor from 1982-2002. He continues to lecture both nationally and internationally on smile enhancement dentistry in order to promote total health dentistry and to improve in his role as your Encino dentist of choice.
Dr. Comfortes also provides hands-on courses for other dentists on the procedures of composite bonding, porcelain veneers, and all-ceramic crowns. He has published several articles on Aesthetic Dentistry and is considered a pioneer in "bonding" procedures. Dr. Comfortes has practiced dentistry at the same location in Encino California since 1976.
He is an active member of the American Academy of Oral Systemic Health and was a presenter at its 2017 annual meeting. He belongs to the following professional dentistry organizations:
American Dental Association
American Academy of Oral Systemic Health
California Dental Association
San Fernando Valley Dental Association
American Academy of Dental Practice
Alpha Omega Dental Fraternity
Pierre Fauchard Fraternity
Schedule a total health consultation with Dr. Isaac Comfortes at his Encino dental office.