What Is Total Health Dentistry?
When you enter our door, you are taking a step into your preferred health future.
Isaac Comfortes, D.D.S., and his team are on a mission to provide optimal oral health that translates into optimal support for total body wellness. Today, we know that systemic health is all about inflammation prevention and control–pure and simple. And, we are on the leading edge of the Oral Systemic Health Movement.
At Total Health Dentistry of Encino, we are:
Diagnosing and treating oral inflammation that creates systemic inflammation.
Using Oral DNA saliva testing and microscope studies to identify specific pathogens that easily spread through your circulatory system to all organs of your body,
Developing expertise in identifying early indicators in your mouth of health issues elsewhere in your body,
Providing evidence-based recommendations for a healthier mouth that improves systemic health and ensures a higher quality of life, and
Providing referrals to clinical specialists in medicine and nutrition so our patients, who are at risk for systemic inflammatory disease, get the help they need.
If your goal is to live the longest and healthiest life you can, then sustaining inflammation-free oral health and taking additional anti-inflammation measures must be a priority.
We want to help all patients become disease free. But, if you have bleeding gum tissue, been diagnosed with chronic or severe gum inflammation, been diagnosed with any one of many inflammatory diseases, or are at heightened risk for developing an inflammatory disease, you will especially want the type of dental care we offer. If you want to know if you are at heightened risk, then please give us a call for a consultation.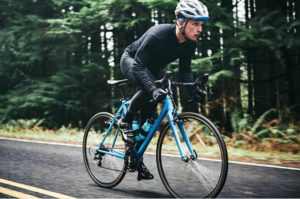 "Dr. Comfortes goes beyond usual and customary dental care to meet the special needs of his patients. He is like a triathlon or cycling coach, who wants to help you make sure the spokes on your wheels are polished, tightened and balanced to maximize the roll of your ride." – Deb B.